St. Paul's Cathedral
All are welcome at this stunning London landmark, and traditional (yet progressive) services are also offered. At St. Paul's, work is currently underway to restore the roof trusses that are 170 years old. See the rejuvenation project in the works, and explore one of the most incredible architectural treasures of the city. Located in downtown, the historic church has a centuries-old tradition of both worship and social engagement.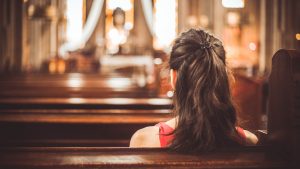 Visitors who are interested in attending a service can enjoy Sunday's 8 a.m. Holy Eucharist, 10 a.m. Holy Eucharist with a children's program, or attend morning prayers at 8:45 on Mondays, Tuesdays, Thursdays and Fridays. On the third Sunday of each month, a special Choral Evensong is held, offering the perfect opportunity to experience the vibrancy of St. Paul.
A Historic Landmark
Each part of the church has a unique history. The grounds were originally a graveyard, and a scattering of tombstones still remain. The tower was built in 1945 with thick walls created to hold six bells. (They were replaced with chimes at the turn of the century.) A three-faced clock was also installed circa 1900. For many in London, seeing the penciled notes of former bell-ringers is a real treat.
In the narthex, visitors will find a variety of treasures such as a monument for the H.M. 23rd Regiment of Royal Welsh Fusiliers. There's also a cross from Canterbury Cathedral, and rich marble from the sister St. Paul's Cathedral in London. Discover more at St. Paul's, and help usher in the holiday season with a touch of tradition.